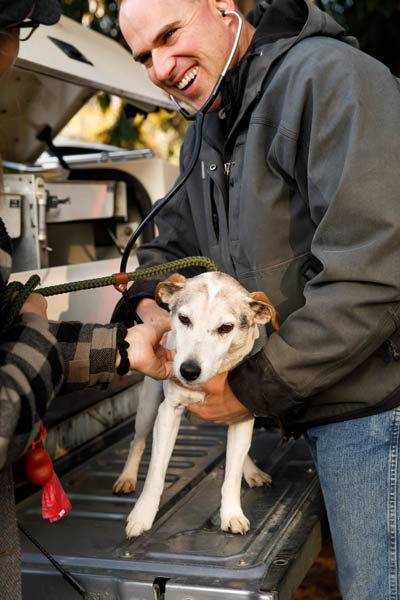 Rogers Veterinary Service is a fully mobile mixed-animal veterinary practice based in Oregon's mid-Willamette Valley. We serve Benton County and most of eastern Lincoln County, western Linn County, and north-central Lane County. Our practice is unique in that we provide care to a variety of species, not just one type, and we come to your location to care for your pets, horses and livestock.
We offer services for horses, cattle, sheep, goats, dogs and cats, as well as the occasional pig, alpaca and llama. Our service area includes the Philomath, Corvallis, Albany, Monroe, Harrisburg, Junction City, Cheshire, Elmira, Veneta, Noti and West Eugene areas, as well as the Coast Range communities of Alsea, Blodgett and Eddyville. We would love the opportunity to provide veterinary care for your animals. Please contact us today to discuss your veterinary service needs.
Phone: 541-829-3730
Email: rvs@rogersvetservice.com
Mission Statement:
We are committed to meeting the needs of people and animals by combining progressive veterinary knowledge and skills with a practical and affordable approach in order to show God's love in all that we do.