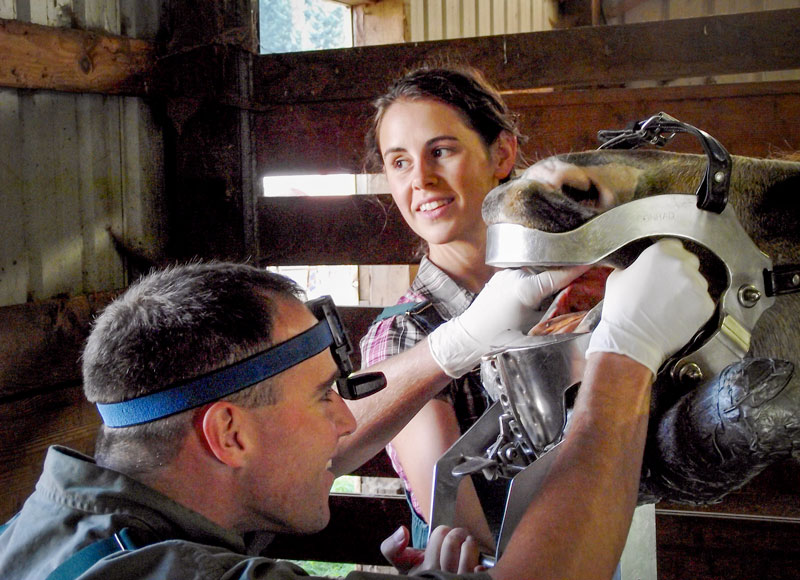 We have a deep appreciation for the equine species. Many years of personal horse ownership have given us first-hand experience with the incredible joys and rewards that can come from these wonderful animals. We are excited to provide veterinary care for horses, mules and donkeys in hopes of improving their lives along with yours!
Equine Services
Dentistry — This is one of our specialties. We are well equipped with both hand and power tools and have extensive experience correcting both common and unusual dental problems.
Health Exams
Nutrition Consultations
Vaccinations
Parasite Control
Pre-purchase Exams
Transportation Papers — Certificates of Veterinary Inspection and Coggins (EIA) testing.
Castration
Ophthalmology
Internal Medicine
Wound Management
Lameness
Microchipping
Laboratory Testing

Referrals for radiographs, ultrasound, endoscopy, other surgeries and advanced therapies are available if needed.